Tim Smith
Saxophone (1967)
Memories of the Nitecaps
By Jim Bruno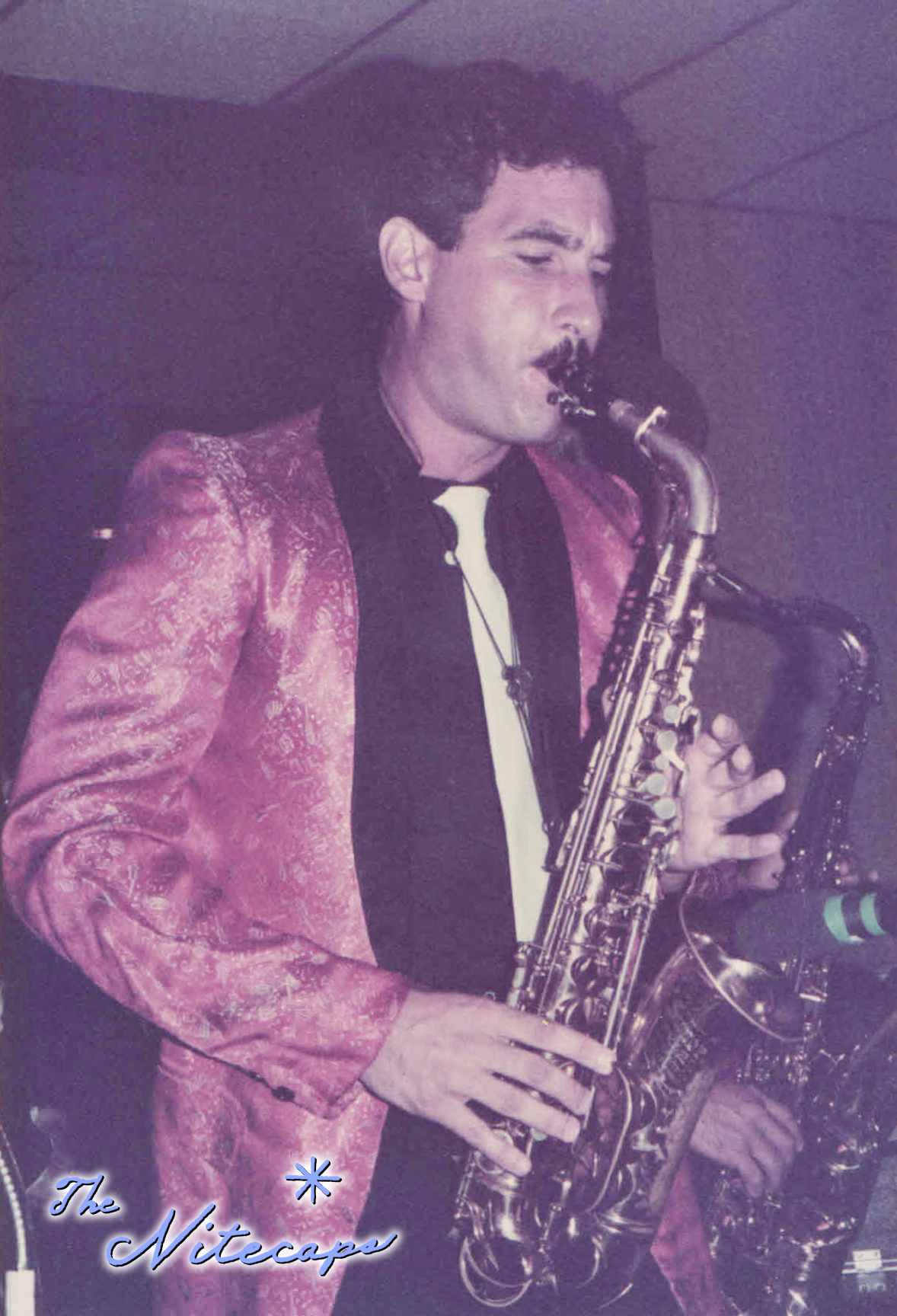 Tim was in the band about as long as Eric Benson was; they were buddies, and I think we were kind of a transition band for them. Tim was a great saxophonist. He really could play, and had great ears for being able to hear and break down horn parts off the records, which was a skill that was always important to possess back in the day.
Tim, like Eric, moved on to play with many other groups, but where Tim really shined for us was when we had the reunions in the 1980s. Tim participated in both of the reunions, and we were very lucky to have him. He really added to the horn section and is an absolutely wonderful soloist.
Like all of the guys, Tim and I have remained friends over the years. Although his time with the band was short, he was a Nitecap, and a part of my musical life forever. There are moments that you share with each member of your band – they could be conversations at practice, or a story about stage mishaps or even a split second on stage where you lock eyes and know that you're just killing it that show, and that's what you take forward with each player, regardless of how long they stay or what they do next.
That was the great thing about the Nitecaps: we were a great starting point musically for so many players. Some came and went in short order, and others spent many years in the band. Things like that always make a lot more sense when you look at it in hindsight. At the time, it was often hard to see players jump to other bands after spending so much time working with them on both the music and the stage show, but now, all these years later, I understand what the journey was really all about. The band provided everyone involved with a safe place to not only explore the shifting tides of popular music, but to be a part of driving it forward. We were all so young and fearless about everything – we didn't have any real responsibilities yet, so we could afford to devote all of our energy to the band. In doing so, we created something that was a successful and prominent musical starting point for some, and a lasting musical anchor for others.
The excitement of the time, and the band, would not only define each of us, it would also begin friendships that would last a lifetime. I'm proud to look back and know that everyone in the band were welcome, treated fairly, and became part of our musical brotherhood and history. The brotherhood of music is a strong creative community to belong to, and Tim, like all of the members of the Nitecaps, is a welcome part of that brotherhood.